My story of grief brought me to writing this book.
My master's thesis was an academic study of bereavement after having lost both parents. When my husband died in 2017, it became even more personal. 
In this book, I share what I have learned about grief types, tasks, and stages, the ways we cope, strategies to use humor through our grief, and our need for purpose in our suffering.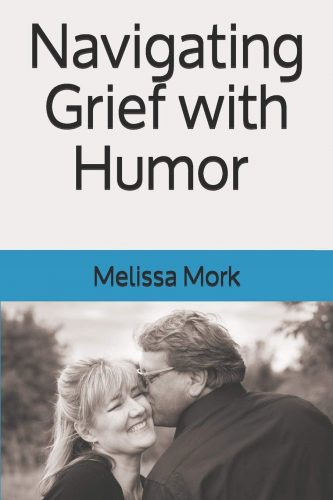 "Dr. Mork's writing style is so genuine and uninhibited that what she has to say speaks directly to my mind, heart and soul. She speaks of what she knows and she gets right to the core of striving to surviving the voyage of grief that comes with loss of a loved one, loss of a job, loss of a marriage . . . any kind of grief-causing event. "
"In the year after the death of my son, I must have read a dozen books on grief, ranging from spiritual to secular. All had wisdom, but no one really integrated the full range of healing that is needed - body, soul and mind - the way Dr. Mork has. My only regret is getting the Kindle edition, because it will be difficult to have her sign it some day!"
"My friend just unexpectedly lost her husband and after many hugs, casseroles and phone calls, a few weeks later, I sent her a copy of this treasured book. She sent a thank you text saying that this was really helpful for her as she faces the incomprehensible thought of living without her husband. Today, I am ordering several additional copies to have on hand to send as a gift of hope for those who are grieving."
"Definitely worth the read and she uses some great life examples. If you think this book is going to tell you how to crack great jokes at a funeral, it's not. If you're looking for a book on the path grief takes and how humor and positivity can help you through this, than this book is a keeper."